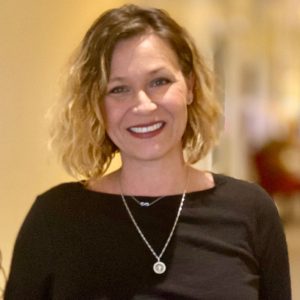 Tara graduated from UALR in 2001 with a bachelor's degree in sociology and anthropology, and an associate's degree in criminal justice. After graduating, she worked several years at Rivendell Behavioral Health and Pathfinder, Inc,. before returning to law school.  Tara earned her JD from UALR William H. Bowen School of Law in 2006. She remained at Pathfinder, Inc., for several years after being admitted to practice law. 
Tara's experience working with both behavioral disorders and developmental disabilities provides a unique perspective in handling contested family and probate matters which intersect with mental health and personality issues. 
Her primary areas of practice include family law, divorce, custody, and probate matters including wills, guardianships, and adoptions. She is certified as an Attorney Ad Litem, and worked as parent counsel in dependency-neglect cases prior to joining Leigh Law. Tara is the Supervising Attorney across all Divisions of the firm and an Attorney Ad Litem in our Mediation/AAL Division. 
Tara is driven by her belief that everyone is entitled to fair, reasonable, clear, advice and counsel in legal matters and this commitment to providing outstanding legal services at affordable in Central Arkansas coordinates well with Leigh Law's similar dedication to the community. 
Tara is a member of the Arkansas Trial Lawyers Association and lives in Jacksonville with her four daughters, two sets of twins, ages 9 and 14!
Schedule Your Free Consultation Now
Thank you for visiting the Web site of Leigh Law. This site is for informational purposes only. None of the information is intended to, nor does, constitute legal advice or the formation of an attorney-client relationship. The information is not guaranteed to be correct, complete, or current.
You should not act or rely on any information at this Web site without seeking the advice of an attorney. Any information that you send us in an e-mail message might not be confidential or privileged, and sending us an e-mail message will not make you a client of Leigh Law.
This Web site contains links to other resources on the Internet. The links are not intended to state or imply that Leigh Law sponsors or is affiliated or associated in any way with the information at those other Web sites.